1

Communication at the time of data upload is encrypted and prevents data leakage.

2

No intrusion from the outside for data protection.

3

Data cannot be accessed between users.

(*1)


* 1) Except when the project sharing function is explicitly used.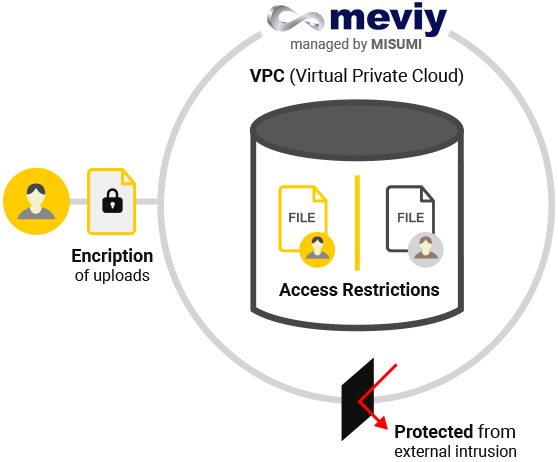 Other major security measures
Security vulnerability diagnosis by a third party organization is conducted once or twice a year. No serious issues such as server intrusion or data leakage. Periodically determine the necessity of applying security patches for OS, middleware, etc., and apply patches. The login password to the system can be set to 4 to 15 characters and a character string including both alphanumeric characters. The same character string as the login ID cannot be used.